Eras have gone when people had to stay hungry throughout their train journeys. Of course, people do travel by train even today but they do so contentedly. They have so many choices that their journeys are no less than a treat or picnic. No matter you are alone or with your family members, there is available delicious food to munch on.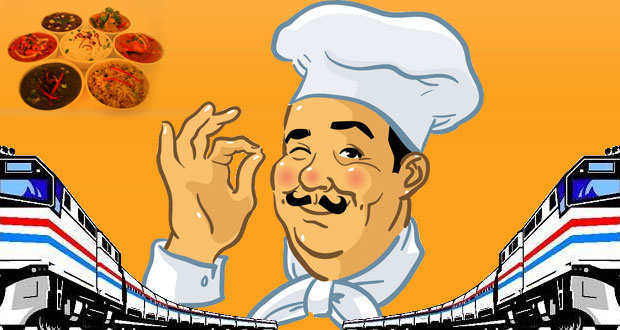 A Handy and Swift Option
No matter you are already in train or you are going to board a train, you can make maximum use of a platform named TravelKhana. It is fulfilling the food desires of people. Theplatform works in more than 250 cities and has its services in more than 8000 trains. Isn't it really awesome? Come on, you need not to worry when it is there to cater you the dishes you keen for.
Worried about Late delivery?
Once you have talked to TravelKhana, you will get food on train that too well in time. Thefood delivery staff arrives at the station much before your train does. Even if your train is late, it is not going to be late at all. You just have to place an order one hour prior to the stoppage. In simple words, when there is an hour left for next stoppage of train, you can place your food order. This way, they will get a chance to prepare the dishes and make the arrangements.
They will cater you fresh and hygienic food. Whether non-veg or veg, you have variety of food items to choose from. You just have to open your android or iOS app and choose the dishes you want and place the order. In case your internet is not working, no worries. You can just call their customer care number (0880-31-31-31) to place your food order.
What can you expect?
All your food related expectations are going to be fulfilled if you talk to Travelkhana. The following things will make your journey satisfying.
Hot, crispy, hygienic and fresh food delivery.
Properly packed food package.
You can order for wide range of both vegetarian and non-vegetarian cuisine – South Indian,North Indian, Hyderabadi, Awadhi, Mughlai, Continental, Italian, Chinese,Jain food, beverages and so on.
If you are a group of travellers, you can cherish special offers
Of course, you have options of payment- cash on delivery, debit or credit card
So, if you are a foodie and you are mid your railway journey, just go through the application of Travelkhanaand let them satisfy your food buff. The beauty is that you will not have to rely on any random venders nor you have to feel doubtful about the hygienic level of the food you are munching on.
Thus, the bottom line is that your train journeys are no longer going to be boring or foodless as long as you are using the Services of Travelkhana. They will ensure that you stay well-contented with food. So, next time, you must give it a try for your convenience, ease and luxury.