New Delhi is the capital city of India and its centre of governance. It is also a historical and cultural centre. It is home to 11 million people, so there is always something interesting happening.
Here is a roundup of exciting events slated for the second weekend of March 2015:
National Conference on Challenges and Issues Faced by Working Women Engineers of India: To be held on March 08, 2015 at India Habitat Centre, New Delhi; it is a platform for women engineers to address the issues and problems faced by them and acquiring technical skills for their growth and development. White paper of the conference will be forwarded to the Prime Minister, Mr. Narendra Modi.
Start Up Showcase Competition 2015: Organized by IIT Delhi at eDC, Hauz Khas, it is proud to present Startup Showcase Competition, tying up with Lets Venture and Foradian Technologies. It is a 3-tier competition that will conclude on 08 March at IIT Delhi. This startup showcase intends to provide a robust platform for future Indian start-ups. They can showcase their creations to mentors and companies in India and abroad.
Art-Close to My Heart: Venue is Fraser Suites, New Delhi. UCHAAN is organizing an art exhibition of paintings, photography and sculpture. The exhibition's theme is 'Close to My Heart'. The exhibition will bear the souls of the artists through their art work.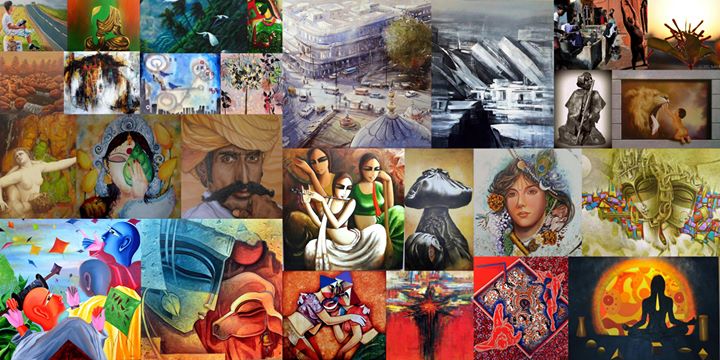 We-Women Of Excellence: A celebration of International Women's Day.
Rafting, Bungee Jumping: A package of adventure sports can be signed off in Delhi and conducted in Uttarakhand by DGA (Dark Green Adventures). Start from Delhi on March 7th, reach Rishikesh on March 8th and indulge in adventure activities for 8th, 9th and 10th March. Return to Delhi on 11th March. Fee is Rs. 11250 (ex-Delhi). Minimum booking amount is Rs 5000 and cancellation costs Rs 1000. Rs 500 discount is provided for groups of 3 or more. The cost includes all adventure gear (for mountain biking, river rafting and bungee jumping). Also included are guidance off experts for activities as well as food and accommodation. Not included are warm clothes and exotic food.
3rd Annual Day Celebration: Celebrated by Constitution Club of India, the theme for the occasion is 'gender equality'.
MOTHER by Maxim Gorky: On Sunday, March 8 at 6 pm in JNU Convention Centre JNU. Bollygrad Foundation has tied up with Bhaasha Cultural Wing and SPIICA Dhol to stage the play, "Mother" by Maxim Gorky. This is to mark International Women's Day.
Rolling Stones Metal Award, 2015: Hosted by Casio at 8 pm on March 8th, Created by Rolling Stone India at venue Anti-Social, Hauz Khas village, they team with Outrage Festival India in order to host the great and upcoming metal bands of India. It features acts like Devoid (India), Undying Inc, Pyramids and Kraken. Title sponsor is Casio- G Shock India. Guitar partner is Gibson guitar India.
These are some of the best New Delhi events slated for second weekend of March.
Author's Bio: He is a freelance content writer and blogger. His specialty includes art and entertainment. Being based in Delhi, he has an idea of the New Delhi events, cultural do's and happenings in the city. He contributes articles on the same to eventshigh.