There is a huge variety of destinations around the world that are suitable for scuba diving. Here are some of the best:
Malta is a favourite destination for European tourists, and is also a first class area for diving with its warm Mediterranean water and good visibility. It has many onshore diving locations.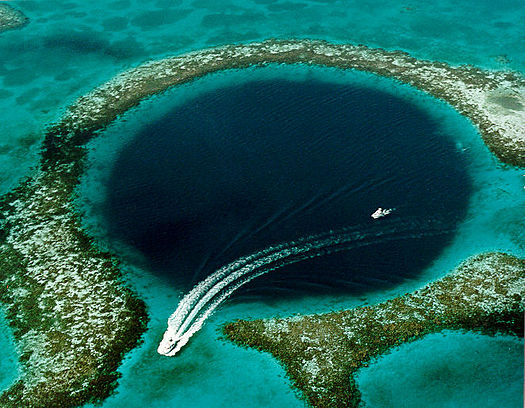 The Red Sea in Egypt is another warm water diving destination close to Europe, but is best visited in the summer as temperatures become much cooler in winter. It boasts thousands of species of fish, underwater caves, and reefs, all overlooked by the famous desert landscapes of the Sinai peninsular.
The Maldives is a group of atolls and islands that are well suited to novice divers due to the conditions both underwater and above. There are no serious health problems in the region, and the waters and lagoons teem with fish and other sea life.
Bonaire, in the south Caribbean, is a Dutch-owned island famous for its diving and snorkelling. There are 86 dive locations, many of which include coral reefs protected within the National Marine Park.
Molokini Crater, in Hawaii, is a small island that is actually the top of a submerged crater. You can see dolphins and mantas, and the calm waters shielded by the crescent shaped island make this a very suitable location for beginners. More experienced divers have plenty of scope as well, they can move further out into the crater where the water depth reaches a massive 350 feet. There are many Maui Rentals to choose from for your scuba diving excursion.
British Columbia, a province in Canada, is one of the most popular diving areas in North America due to its 17,000 miles of Pacific coastline. It has colder water, often limited visibility and strong currents, but for some that all adds to the excitement, and the waters contain everything for the diver from abundant sea life to sunken modern warships.
The Andaman Sea in Thailand contains a chain of 14 small uninhabited islands, with coral reefs and exceptional visibility for divers. As well as its colourful tropical fish you can see turtles and mantas.
The Great Blue Hole, Belize, was visited and made famous by none other than Jacques Cousteau when he visited there in his ship the Calypso in 1971. He considered it one of the best diving sites in the world. It is actually a sink hole formed from a cave whose roof collapsed, and you can still see the stalactites and other limestone formations left from the original cave.
Puerto Galera, in the Philippines, is one of the top diving locations in the country, with several dozen dive sites less than ten minutes ride from the main tourist beach of Sabang, and a huge variety of sea life. Strong currents are a feature of the area and, for the advanced diver, it is also one of the top technical diving locations in Asia with many wrecks to explore.
There are many more places right around the world, of course. If you are new to scuba diving we strongly recommend you undertake some early training back home before you embark on a trip abroad, because it enables you to both learn and gain experience in your normal environment, and make the most of your diving holiday once you reach your destination. Alternatively, book for first diving holiday with experienced dive instructors, who will ensure that you are well prepared for future dives.
Jeffrey Glenn is the founder of Go Pro Asia, one of Thailand's most sort after professional dive training resorts. Jeffrey is a PADI Course Director and Technical Diving Instructor Trainer and has over 20 years' experience in the dive industry