Agadir, located near the foot of the Atlas Mountains, is a major city in Morocco known for its wonderful tourist spots. Being the largest seaside in Morocco, a lot of foreign and local tourists go there so as to explore amazing spots as well as to discover hidden places. It's really close to nature. What makes your travel a sought after is their mild winter climate and mild summer climate, which is ideal for tourists who come from countries with cold temperate climates. Truly is this an amazing place to visit.
If you consider travelling to Agadir, here are the 6 best things to do there:
1. Strolling or Biking at the seafront promenade
Seafronts, hands down, are a perfect for walking or running if you wish to keep fit, next to the manificent beached with great sea views. While enjoying the picturesque view of the seaside promenade, you'll also pass by shops, bars, cafes, and marinas which are all nice places to chill and relax. The seafront promenade is also clean, well-maintained, and very flat that it runs along by the sea from the Sofitel to the harbor. The view is truly majestic and it would be lovely for an early morning and an evening stroll.
But if you don't like to stroll, you have all the option to hire electric bikes, Segways, kiddies, and little cars which you can drive up and down the length of the promenade, a simple yet wonderful way to bond with your loved ones. It's a good family environment.
2. Swimming, Surfing, Wind Surfing, Kite Surfing and Jet Skiing
Who does not love beaches? Agadir is gifted with superb beaches, like the spectacular Agadir beach and Taghazout beach, a perfect place for you to go swimming, surfing, wind surfing, kite surfing and jet skiing. What makes this better is the mild winter and mild summer climate of Agadir, making it a perfect "winter sun" destination for tourists. You can gaze at and simply appreciate the landscape and escape the tides feeling an adrenaline rush.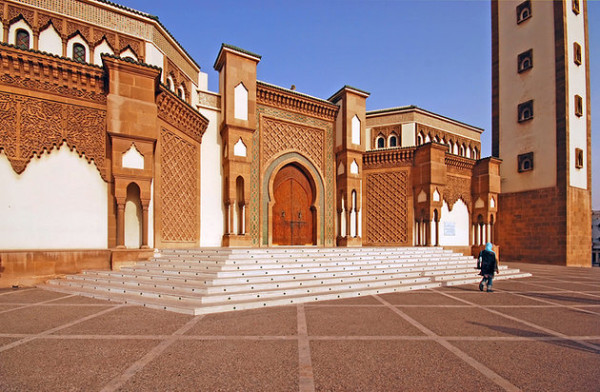 3. Visit a museum
Musée du Patrimoine Amazigh d'Agadir, one of the most popular museums in Agadir, is a fun place to visit if you want to have a better knowledge of the Moroccan people. Although it is small, it has some interesting artifacts including jewelries and cooking pots used by the different Berber tribes.
Likewise, it has an exhibit of old door keys and latches, and calligraphy (copies of the Koran from the 17th to 19th centuries) as well as exhibits of interesting paintings by local artists. Furthermore, they have a very charming and highly informative curator who can extensively explain to you the history and the significance of every artifacts and exhibits you see. Knowing the historical background of the places you visit would make your travel more meaningful.
4. Buy their local products
One ideal place for you to visit to buy some local products is the Kasbat Sous, a smallish artisan souk that offers local hand made products. From curtains to inlaid stone tables, to paintings and handmade stone carved figures, to fresh Honeycomb to beautiful handmade slippers, it's worth a visit. What makes this more interesting is that they make the products right in front of you. That would be awesome.
5. Visit the Crocopark
Visiting the Crocopark is one of the better days out. There were hundreds of crocodiles and also a free face painting for kids. It's an amazing place where you snap wonderful photos and bond with your family.
But it would be better if you go at 11 am to 3 pm, as that's usually the time when crocs are being fed. They are alive and kicking during feeding time, and not dorment and sleepy. You can witness some live action there, and it is picture perfect. Also, what makes it better is that the park is very much organized and full of interesting information about the history and nature of crocodiles and crocodile life.
6. Try playing at an Agadir Casino
Located 100 meters away from the most beautiful beach in Morocco, Casino Atlantic, with its numerous gaming rooms and its famous Al Fanous Restaurant, offers you a world of escapism, dreams, pleasures, and emotion. Casino Atlantic Agadir would definitely be one of the best night outs in Agadir.
If you want to know more, please read Travel Games Book written by Alan Manson.