A day at the beach is something most everyone enjoys, and there are so many beaches around the world to choose from. Mother Nature can get extremely creative when sea meets land. Forget you run of the mill, picture postcard, plain sand beaches: these beaches are so wacky they wouldn't be out of place in a science fiction movie. Here is a list of the most wacky and wonderful beaches in the world.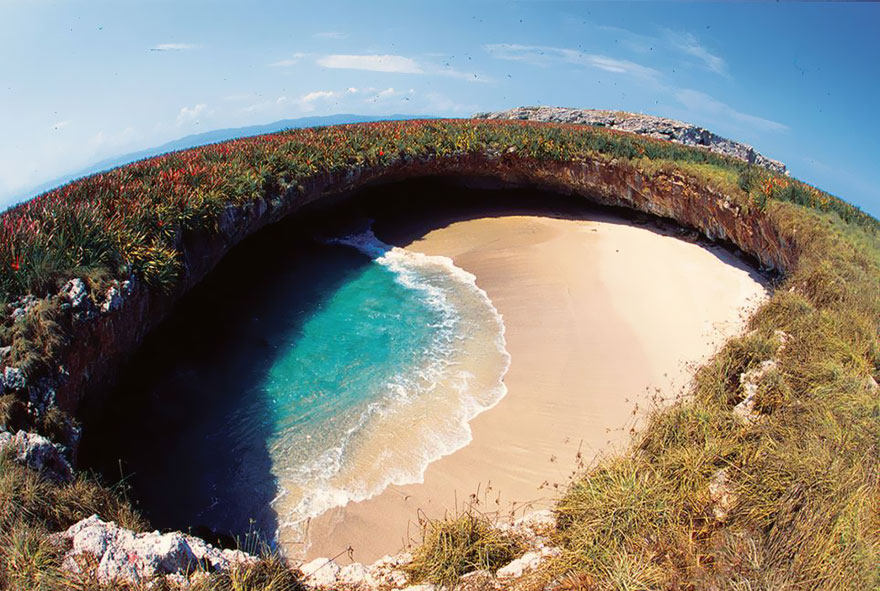 Harbour Island, Bahamas
The Bahamas are a popular tourist destination, and if you book your flight tickets early, you can find a good deal on the web. Once there, a must see location is the tiny Harbour island. At just 1.5 by 3.5 miles, this mini island boasts one of the Caribbean's most stunning beaches. Forget what you think you knew about sand, this entire beach is completely pink! Red shells of a single-celled marine animal called foraminifera mix with white sand creating an otherworldly pink hue
Papakolea Beach, Hawaii
As the most southern point of Hawaii, and the entire USA for that matter, getting to Papakolea is quite the journey. To reach the beach, visitors need to tackle a rugged challenging three-mile hike along sharp costal cliffs. The hardships are well worth the reward: a truly unique green sand beach, with green cliffs to match! The landscape looks like something straight out of Star Treck. The beach is made up almost entirely of pure olivine: a green mineral originating from Puu Mahana, a volcanic cone that towers over the beach.
Genipabu Beach, Natal, Brazil
Imagine the Sahara desert, Lawrence of Arabia style: giant undulating dunes, dramatic featureless terrain and above all drought. Now imagine it is at the very edge of the sea. Believe it or not, such a place really exists. In Genipabu Beach in Brazil, you can literally run down a sand dune directly into the Atlantic Ocean. This place is a true haven for thrill seekers. Buggys, camel rides and sandboarding are just a few of the things you can do to explore these stunning dunes. And yes, you guessed it, sandboarding is just like snowboarding. On sand.
Boulders Beach, Cape Town
The name pretty much sums it up. Boulders Beach is crammed full of massive granite boulders. Millennia of constant water erosion have stripped whole layers of sandstone from the shore, revealing massive granite boulders. These huge rounded boulders give the beach a truly unique look, and provide many sheltered coves where visitors can sunbathe and splash around. If this wasn't reason enough to visit, there are also penguins, and a whole bunch of them. Around two thousand adorable African penguins call this place home.
Glass Beach, Fort Bragg, CA
What started as a dumping ground is now one of the unique beaches in the world. Until the late 1960s, the Fort Bragg shore was California's trash pile. This practice was fortunately banned by the government, and over half a century of water erosion has shaped the copious glass refuse into beautiful multi-coloured glistening pebbles. They are more alike to gems than glass, and while beautiful to look at, it is illegal to take them home as a souvenir. Glass beach is not only visually stunning, but is a great example of how the natural world can correct mankind's blunders.
Browse Ruwix, the portal dedicated to puzzle programs and tutorials.