If you want a career that allows you to be creative and work independently, then a career as a barber could be a good match for you. Here we'll talk you through some of the benefits of being a barber and share tips on how to kick-start your career.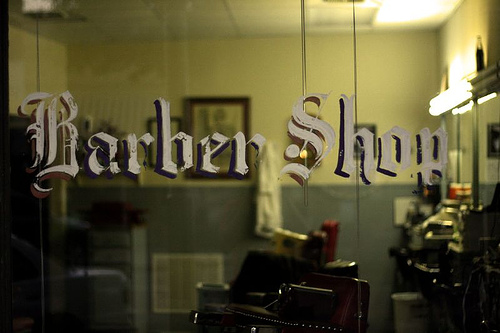 Show Off Your Creativity
Those looking for a career where they can be creative will find much satisfaction in barbering. No two people have exactly the same head of hair and with a wide range of hairstyles to choose from, there are plenty of opportunities to show off your creative skills.
Work Flexible Hours
Whilst barbers usually work evenings and weekends, as that's when most clients are free to get their hair cut, they can enjoy pretty flexible hours. If you work for yourself, you can essentially plan your work around what suits you best. Many people enjoy having time of in the week as it gives them the opportunity to go places when they're not so busy!
Reliable Income
Not many men are willing to risk cutting their hair themselves, meaning that the majority visit a barber at least every couple of months, if not more frequently. With this in mind, you can be rest assured that you'll gain a reliable source of income from being a barber. If you're thinking of setting up your own business, make sure there's not already a barber in the local area so you can benefit from total trade.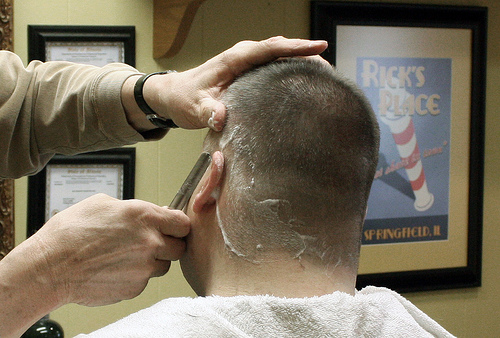 Meet New People
Another benefit of being a barber is that you will get to meet new people on a daily basis. If you are a social person, it'll be the perfect job for you! The friendlier you are, the more likely clients are to return again and again.
How to Become a Barber
If you are interested in becoming a barber, there are two routes you can take. The first route is to work as an apprentice barber. This will involve interviewing at barbershops and convincing the barber that it's your dream. If they are impressed by you and are looking for help, they're likely to take you under their wing and teach you the trade. Apprentices don't get paid an awful lot but during your time at the barbers, you will learn a lot and you never know, the barber may even take you on after your apprenticeship has finished.
The other route is to go to a college or hairdressing school that offers barbering courses. You will start by completing a basic course where you learn all the basics and move on to more technical courses as your knowledge and skills progress. The benefit of doing a barber course is that once you have completed it, you will have a qualification that will prove your skill and dedication. Your qualification in barbering will help you secure a job, as it will give you a unique edge over any other job candidates. Not only that but barbers are much more likely to hire someone that has already had professional training, as it will mean they don't have to invest as much time and money into training you.
Conclusion
If you are at the beginning of your career or are thinking of having a career change, barbering has a lot to offer. It'll be a great career move for those who enjoy being social and creative and it also provides the opportunity for you to open your own business in the future. Start your career today by signing yourself up to a barbering class and see what it's got to offer.