One of the reasons many couples choose the Bahamas for their destination wedding is that there are several regions that can host a dream wedding and honeymoon. Though Nassau is the island most often chosen by couples, other popular selections include Harbour, Paradise and Grand Bahama Islands.
As its capital city, Nassau boasts many beautiful venues for indoor and outdoor weddings. It has a vibrant nightlife to offer and there are several water sports couples can participate in during the day. For couples who want to experience the culture of the Bahamas there are several museums and other attractions they can visit.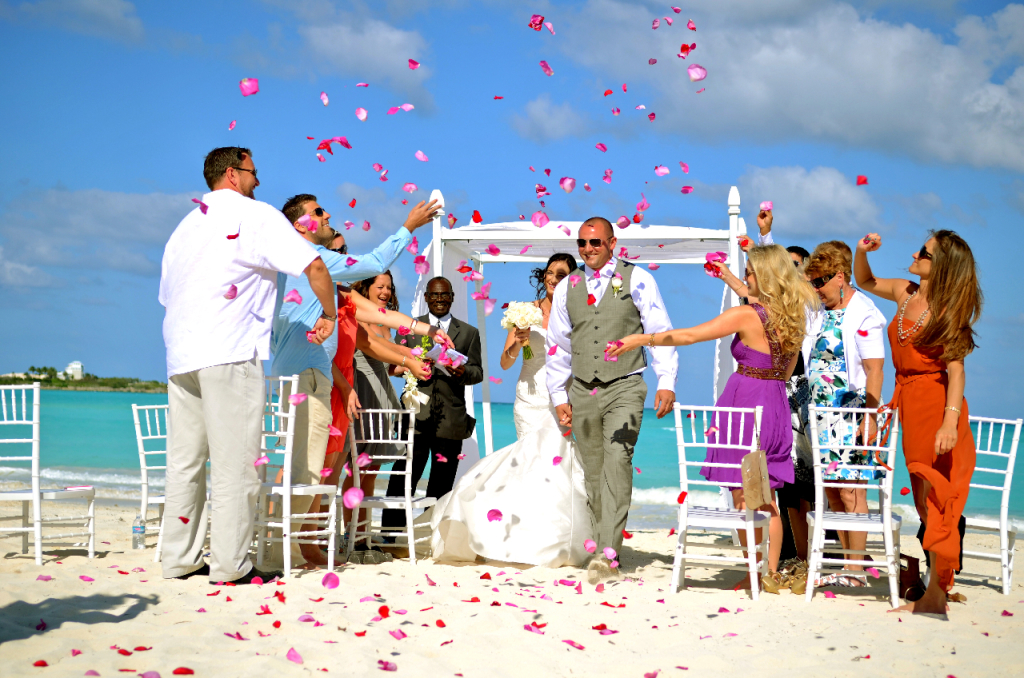 Harbour Island is often the best choice for couples who want to have a wedding on the beach. The beaches of Harbour Island are consistently rated as being among the best anywhere in the country. For a touch of romance, couples love getting married while standing on the pink sands of the beach. Couples who actively enjoy swimming will find that Harbour Island is the best place in the Bahamas to do so. With calm and shallow water it is safe for couples to go swimming at virtually anytime. Those who want to escape from the stress of everyday life love that Harbour Island's preferred method of transportation is golf carts as opposed to cars. It is also not unusual to see people riding horses along the beach.
Located close to Nassau; Paradise Island lives up to its name. Couples who want to have their destination wedding in a secluded area can get married at Lyford Cay or Adelaid. For a flashier wedding, couples can get married at any of the resorts and hotels located throughout Paradise Island. The sandy white beaches and clear waters make for some lovely wedding photos that couples can cherish forever.
Couples that want to make their destination wedding a family affair often choose Grand Bahama Island. Activities to participate in while couples and their guests are there include three aviary sanctuaries and national parks, as well as underwater caves larger than any others in the world. Grand Bahama Island is well known for its delicious fish fries, which the locals eat and enjoy on a regular basis. Couples and their guests can enjoy a hearty meal followed by shopping, golfing or simply laying on the beach.
One thing that is often overlooked when planning a destination wedding is what you can and cannot take along on your plane ride. Certain things like sparklers are forbidden on planes altogether while things like decorations are simply too bulky for checked luggage. Before you book your destination for your wedding, make sure you can acquire all of the things you'll need when you arrive if you can't take them along on your journey.
When planning a destination wedding in the Bahamas couples must show their drivers licenses, passports and birth certificates prior to the big day. Couples must apply for their marriage license in person in the Bahamas. Arriving in the Bahamas on a cruise ship requires couples to prove that they have been in the waters of the Bahamas for at least 24 hours before they can apply for their marriage license. This can be done by obtaining a signed letter from the purser of the cruise ship. Couples are generally approved for their marriage license 24 hours after they apply for it and must have two witnesses at the signing.