Salsa trumpets filled the dance floor with mood as Michelle Obama grasped Jennifer Lopez before taking the mic.
J.lo presented the First Lady and keynote speaker at Thursday's League of United Latin American Citizens yearly tradition at the Hilton inn in midtown Manhattan. Despite the fact that it didn't end there, the warmth felt in front of an audience between the pop vocalist and Obama was caught in an Instagram selfie that Lopez posted on her record.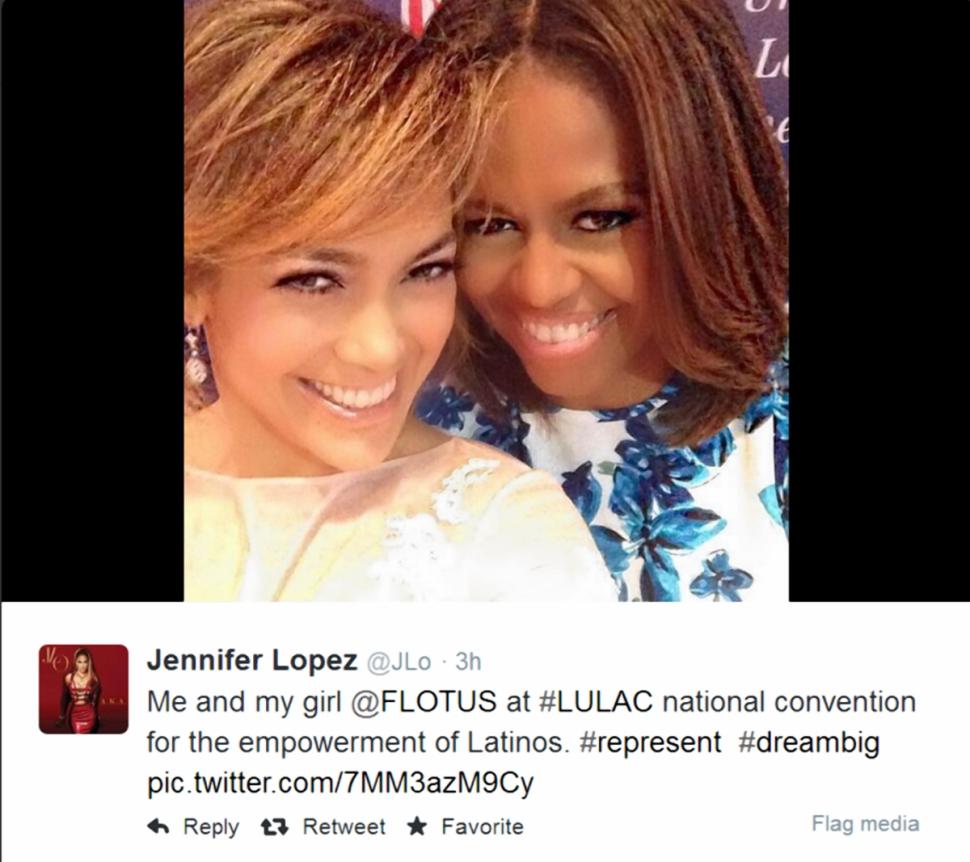 Obama tended to thousands at the luncheon and talked about the pressing need to impart in Latino understudies a "yearn for training" considering their slack in school rates. The point is not new to the First Lady who propelled the Reach Higher training activity in May to help low-wage understudies accomplish school achievement.
"There are still an excess of youngsters in this nation who aren't getting the training they require," Obama said amid her LULAC discourse, as per Fox News Latino. "An excess of youngsters in the Latino group simply aren't satisfying their potential."
"We need to reignite that want instruction," Obama proceeded. "Folks must be perusing to their children from an early age and verify they go to class consistently and get their work done consistently. Our youngsters, you need to make instruction your number one need. On the off chance that you know somebody who's not wanting to happen past secondary school, I need you to connect with them."