This article is all about how to find a recording studio; who uses them and what's offered within one. It also includes how to get the best deal and some general information on the music industry.
The music industry is full of singers, musicians and bands trying to make it into the big time. Reality TV shows such as The X Factor can be a shortcut to fame, but many artists like to take the long route by gigging, writing and recording their own songs.
A studio is a common place to find a band or singer either recording or rehearsing. Artists often go into the studio every few months, but it varies. Once a song has been written, it can be professionally recorded in a studio and produced for a single download, EP or album. Songs can also simply be used to showcase an artist's music online or send to possible management or record labels.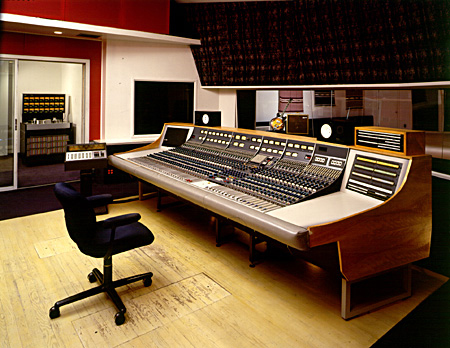 Albums can either be physical copies or digital, and artists can earn money from them. Some bands like to give away free downloads to their fans to reward them for their loyalty. Rehearsing is also a huge factor of any artist's career as gigging is important for generating income and building fan bases. It is good to rehearse well for live shows in order to put on a good show. Studios can be hired as rehearsal spaces also, whether rehearsing vocals, with your musicians or dance routines.
Finding a studio in your local area can be easy. If you are in Glasgow for example; type into a search engine 'recording studios Glasgow' in order to bring up a whole range of relevant results. Look at a few of these and compare against each other to find the best value for money. It is important to look into testimonials and ask others for recommendations as price should not be the deciding factor. The cheapest option may not always be the best as you could find a better quality for a slightly higher price without paying over the odds.
London is home to a multitude of recording studios as it is the heart of the British music industry, so there are many to choose from. However, competition is fierce in this city and many studios get booked up well in advance, especially on weekends. Booking on a weekday if you are available may give you a better deal so this is worth considering in order to save some money.
Recording studios can also be used to record voiceovers for presenting showreels for example, as well as jingles and radio commercials. Some studios even broadcast radio shows themselves. There is often a producer or engineer present to take the controls and record vocals and/or instrumentals. Some bands do this themselves though as many have the knowledge to do so, which can save a bit of money and ensure full control over the recordings. A few studios will have drum kits available on site, while others will require you to bring your own if you need to use one, so it varies and is worth checking before booking.