Australia is a land of diversities, cultures, heritage, wild and rarest animals, coastal reefs, rainforests, waterfalls, and a lot more. It has some of the most beautiful places and magnificent sites in the world. There are also lots of tourist attractions which are completely enjoyable in a campervan road trip because just because we hired a campervan from Aussie Campervans in last summer and had a great experiecne with them.
When you stay in Australia, you do not have to worry about how you will spend your holidays. There are several Australian destinations that are perfect for a holiday with your family. It is home to some of the most unusual destinations and creatures in the world. There are also lots of iconic sites and landmarks that will leave you with amazing experiences.
When you think of travelling the Australian destinations, take out some leisure time to visit some of the most unusual destinations, you haven't heard of. Yes, you read it right. There are lots of places in Australia, which are unique and strange, yet magnificent and amazing. Travelling to these places can give you some of the best memories that you can add to your travel diaries.
As we said earlier, there are destinations you haven't heard of, we shall see some of them as below.
1. Poruma Island, Torres Strait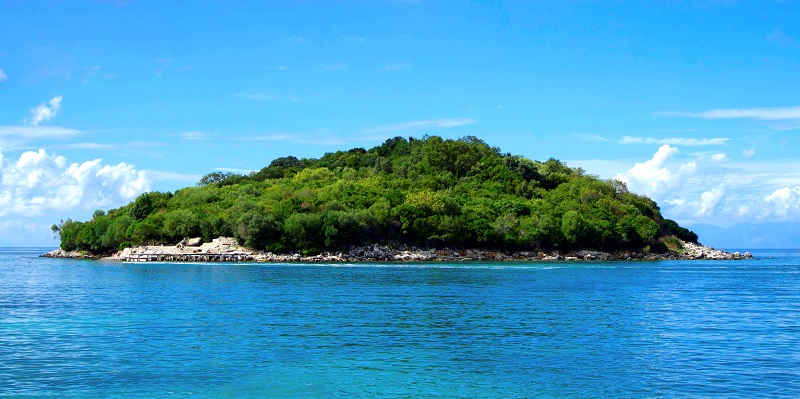 People often mistake Torres Strait for the Thursday Island, but it is the outer islands that are responsible for giving you a sense of an islander culture. The Poruma Island does the same thing.
Earlier, this island was known as the Coconut Island, because it is covered in coconut trees and beaches are littered with fallen coconuts. It is the best place to spend a leisure noon of your holiday in a shade, sipping coconut milk straight from the shell. Moreover, you can also do fishing or swim in the crystal-clear bath-warm water. You will also find local women weaving baskets and decorations from the coconut leaves.
The local community uses these baskets for cooking purposes, and you will find rice poured into coconut milk most of the times, and it is one of the specialities of this place.
2. Byabarra, NSW Mid-North Coast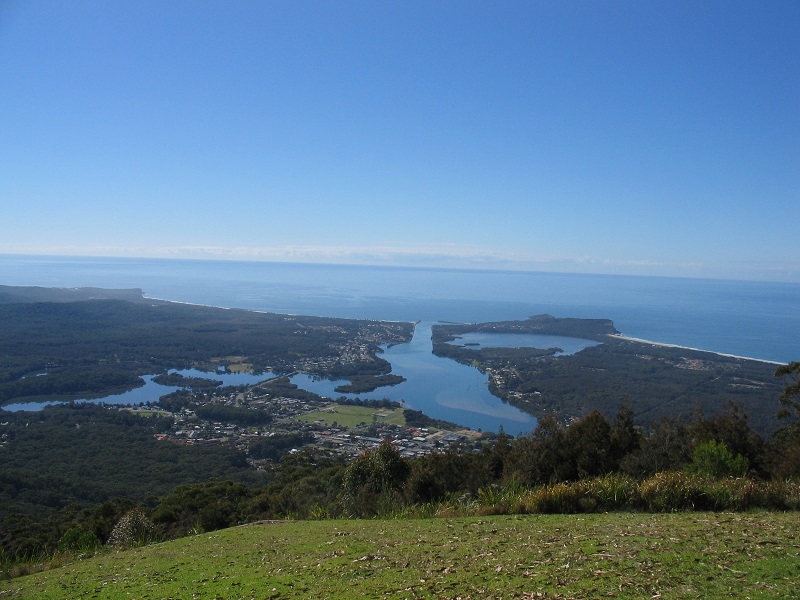 Very few locals have heard of Byabarra, but it is a place worth visiting. It is not the fault of the locals because even driving through, it is easy to miss the place, as it looks like a clutch of houses perched on a Ridgeline. It overlooks the Thone River Valley in the NSW mid-north coast hinterland.
There is not much to the village except for a few things like a weatherboard church, community hall, a fabulous cafe and an art gallery from where you can view the beautiful valley. What makes Byabarra a special place is its location. When you make your way up to the hill, you will have an amazing experience of viewing from the top of the rainforest, the magnificent lush of dairy farms. On your right side, you will get to view the Boorgana Nature Reserve, which is one of the oldest reserves in NSW. It is full of old-growth cedar and pristine waterfalls. There are some other specialities of the place like Ellenborough Falls, and Wauchope. It is a place worth visiting to have some of the amazing experiences of nature.
3. Broken River, Queensland
Broken River is located in Eungella National Park and is considered the best place on the planet due to the wild platypus. It is pronounced yun-gulla which means Land of the Clouds and is 90-km drive west of Mackay. It is mist-shrouded and has forest-clad mountains that contain Australia's longest and oldest stretch of subtropical rainforest. The main tourist attraction of this place is platypus seen at Broken River.
Moreover, it is also a good picnic spot with your family or friends. The only thing that is the main speciality this place is the wild platypus at Broken River. So, do not miss to visit the place.
4. Chillagoe Caves, Queensland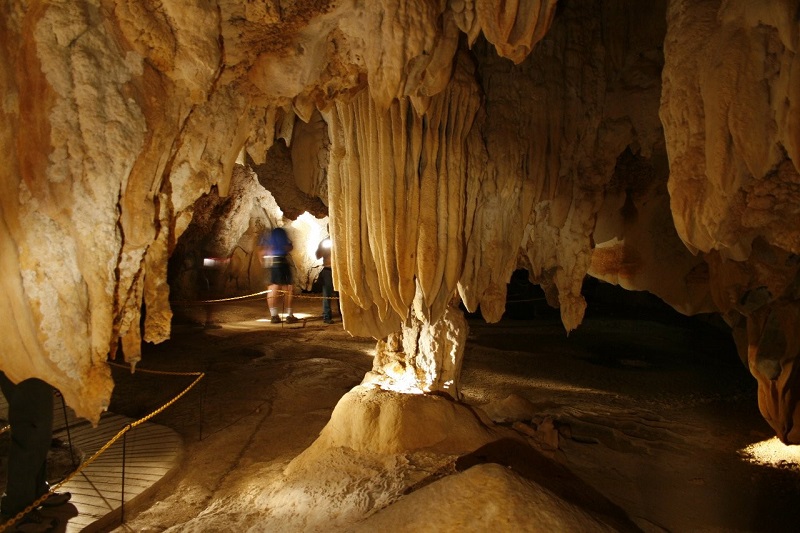 It is a three hours drive west of Cairns to the Chillagoe Caves. There are five caves open for the tourists, and each of them is unique in its own beautiful way. You will find 13 chambers that spread along a 1.5-km passage that reaches the cave with its roots from trees and patches of light. Also, there are lots of tight passages, which make the trees bend and squeeze.
You can access the Donna Cave through a long steep stairway. It is the prettiest place with dozens of magnificent limestone formations. The caves over here, are self-guided, so you can bring your torch and explore them at your ease.
5. Trousers Point, Flinders Island, Tasmania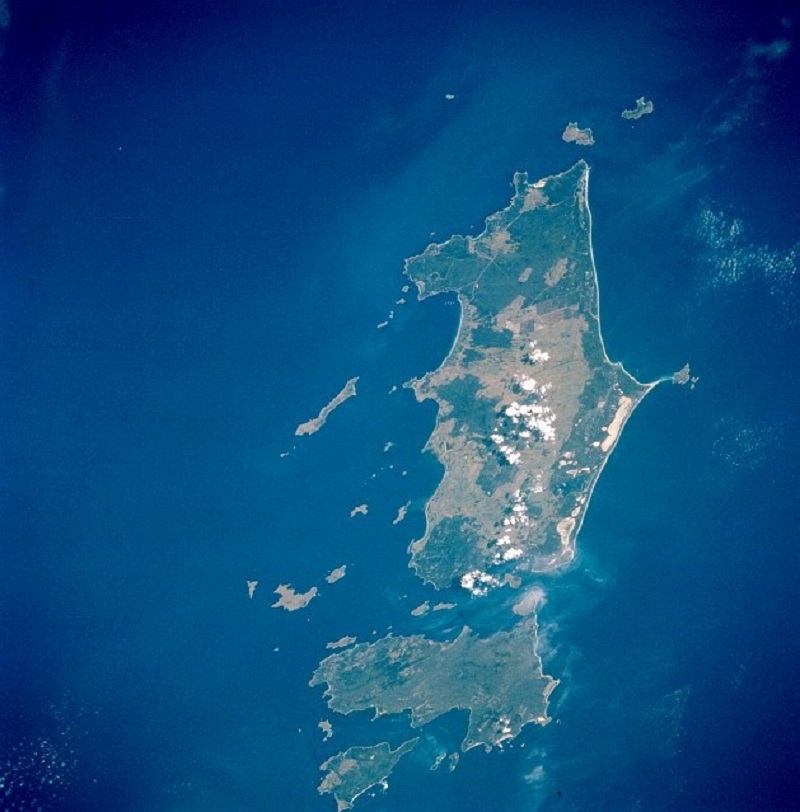 Trousers Point is a near-perfect crescent of blinding white sand lapped by crystal clear water. It got its name back in the 1870s on Flinders Island, that is halfway between Tasmania and Victoria.
It is one of the most beautiful beaches of Australia, so you can enjoy your 'me-time' at this place with leisure time. When you think of having an unforgettable beach experience, do not miss to visit Trousers Point, Flinders Island, in Tasmania.
6. Clunes, Victoria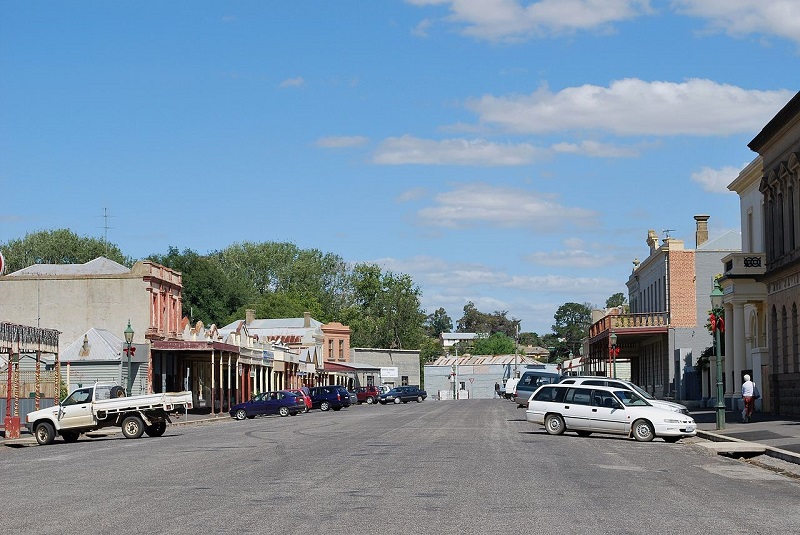 The discovery of gold has left a rich and lasting legacy on the Central Victoria, in the form of grand hotels and public buildings along the main streets of Ballarat and Bendigo and in historic gardens and homesteads, celebrated in theme parks, sound and light shows and dusty museums.
But, do not spend all your time in the museums to explore the history. Drive to Clunes, which is just 35 kilometres north of Ballarat. It is the fifth largest town in the colony. It has remained unchanged for the 100 years.
The main attraction of this place is a glimpse of real gold-rush heritage. So, do visit Clunes and add an unforgettable memory to your travel diary.
Thus, there are quite a lot places you can visit though you haven't heard of. These unfamiliar destinations of Australia will surely give you a stunning and an unforgettable experience. You can find several others, apart from the above-listed places of Australia.